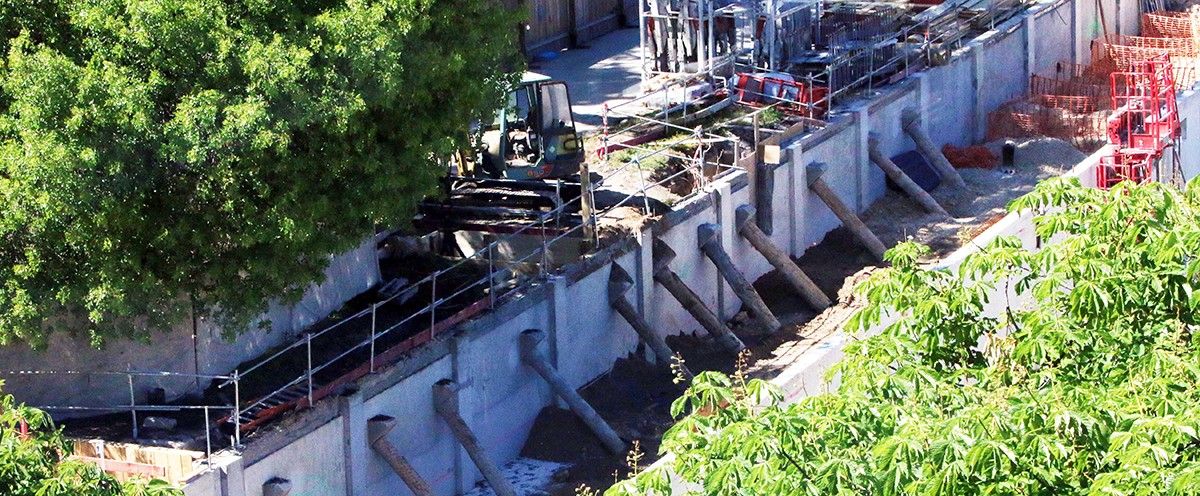 By JOHN MARTIN
PARIS–The French Tennis Federation has accepted an unusual legal green light and begun constructing a controversial 5,000-seat stadium in an historic garden adjoining the grounds of Roland Garros, site of the French Open.
The project – to build a sunken tennis court and stands to be reached by a narrow pathway — is scheduled for completion in time for the 2019 championships but the ultimate beneficiary could be Paris's bid for the 2024 Olympic Games.
According to an announcement this week, if Paris is chosen, Roland Garros will stage not only the international tennis competition but boxing matches and wheelchair events in tennis, basketball, and rugby.
What is unusual about the stadium project is that construction has begun while administrative judges are still considering a final appeal by preservationists opposed to the expected intrusion of tens of thousands of spectators..
Under ordinary circumstances, the early stages of construction would signal defeat for opponents seeking to protect 19th Century greenhouses and botanical treasures from possible damage.
Yet tennis federation president Bernard Giudicelli said the legal green light allows much – not all — of the work to proceed without delay.
"What if the (legal) judgement goes against Roland Garros?" a reporter asked at a news conference last week.
"I can't imagine that," Giudicelli said. He seemed to be suggesting that the city's interest in keeping the French Open from leaving Paris (a threat it once made) and the national desire to host the Olympics would almost certainly tip the scales in favor of final legal approval.
Viewed from inside the garden and an elevated vantage point beside it, construction is well underway. The court's 15-foot-deep footprint has been scooped and cleared of soil and its elaborate foundation filled with tons of concrete. A large new administrative building sits nearby.
Alexander Gady, a leading opponent who presides over the 3,000-member Society for the Protection of French Landscape and Heritage, did not respond to requests for comment.
Begun as a botanical shrine nearly 250 years ago under King Louis XV, the Jardin des Serres commands considerable respect from historians and horticulturalists. It also serves as a source of plants used to adorn the city's municipal buildings.
"We are not barbarians," said Alain Riou, the tennis federation director general, in an interview. He said he has guided the expansion project through 16 years of planning, protests, public hearings, and legal proceedings.
Riou insisted there would be no damage.
"Not a single flower will die," read a federation statement last year, when signs erected on fences around Roland Garros accused opponents of making false claims about the project.
A year ago, Gady called the signs a "media war" aimed at his organization's effort to block the expansion.
"I'm sorry about Roland Garros; it's too small today," he said, adding, "There are rules and laws in this country and the garden is protected landscape with a heritage."
"We are in a state governed by the rule of law," said Giudicelli, "so in France everybody can be hostile to a construction work."
"We have been very respectful," Riou said, "At the beginning, we were being respectful of them and finally we went through."
With construction underway before a final legal decision is rendered, opponents can be forgiven if they are puzzled about which rule of law they should trust.